DJ M-Rock (Toronto, Canada): The Best of Kanye West Mixtape (68 skladieb)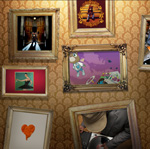 A máme tu ďalší mixtape, tento krát zahraničný, čo je len dôkaz toho, že SEO je moja parketa nakoľko autor mixtape-u ma našiel po tom čo hľadal nejaké mixtape-y (zrejme došiel na Mladého Rebela). Naposledy čo ma niekto oslovil s tým či nespropagujem jeho tvorbu bola skupina
Pravda Slova
(Prešov) niekedy back in 2003. Po krátkej dobe na to :), len po 8-mich rokoch v roku 2011 sa to stalo znova. Najprv som si však myslel, že je to len SPAM, no v oslovení bolo moje meno a nenúkal mi žiadne milióny, čiže touto vylučovacou metódou je jasné, že to SPAM byť nemohol +potom mi samotný odosielať odpísal ešte raz. O kom teda bude reč? Hovorí si DJ M-Rock, a je priamo z ďalekého Toronta v Canade, je full-time DJ čiže okrem toho žiadna iná robota :) prípadne tiež producent. Začínal s battlovaním, kde získal niekoľko ocenení od ľudí ako Dj Q-bert, Just Blaze, Alchemist a či zaslúžene posúdite ochvíľu v priloženej tvorbe.
Ako píše na svojom webe, trvalo mu 3 týždne (100-200 hodín), dať dokopy tento mixtape a Kanye je teda preňho inšpiráciou ako inovátor a človek schopný urobiť skladbu s nádychom soulu, klasického hip-hopu či new school. To všetko sa snažil dať dokopy + okoreniť to svojimi scratchmi, trikmi, efektíkami.
Na jeho webe nájdete ešte zopár iným mixtape-ov, či prerábok skladieb najmä od Michaela Jacksona, ktoré produkčne obeatoval vlastnou tvorbou. Ak sa Vám jeho mixtape-y zapáčia a nebudete si chcieť nechať újsť jeho ďalšie mixtape-y, hitnite si ho na jeho
Facebook stránke.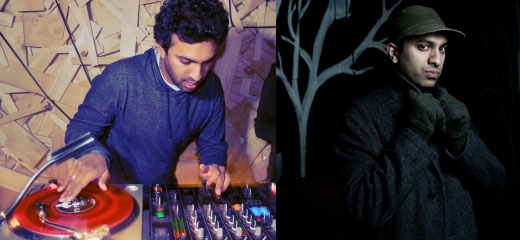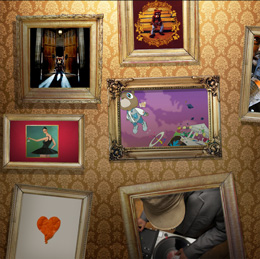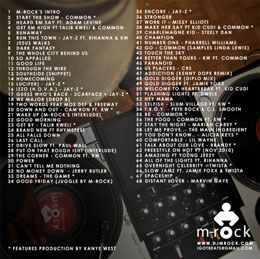 Na stiahnutie / Download:
iPod format (67.5 Mb): http://hulkshare.com/any841d49xew
m4a (70,4MB): http://mrockproducerdj.podomatic.com/enclosure/2011-01-17T16_05_25-08_00.m4a
m4a (70,4MB): http://www.mediafire.com/?gb7pn0929zu27kq

Tracklist:
The Best of Kanye West Intro (M-Rock's Intro)
Start The Show – Common *
Heard Em Say Feat. Adam Levine
Get Em High feat Talib Kweli & Common
Runaway
Run This Town – Jay-Z ft. Rihanna & KW
Jesus Walks
Dark Fantasy
The Whole City Behind Us
So Appalled
Good Life
Through The Wire
Southside (Snippet)
Homecoming ft. Chris Martin
Lucifer – Jay-Z *
Izzo (H.O.V.A.) – Jay-Z *
Guess Who's Back – Scarface ft. Jay-Z *
We Major
Two Words ft. Mos Def & Freeway
Down And Out – Cam'ron ft. KW *
Wake Up (M-Rock's interlude)
Good Morning
Get By – Talib Kweli *
Brand New ft Rhymefest
All Falls Down
Last Call
Drive Slow ft. Paul Wall
Put on that rough isht (M-Rock's interlude)
The Corner – Common ft. KW
Power
Can't Tell Me Nothing
No Money Down – Jerry Butler
Dreams – The Game *
Good Friday (Juggle by M-Rock)
Encore – Jay-Z *
Stronger
Work It – Missy Elliott
Make Her Say – Kid Cudi/ Kanye West & Common *
Charlemagne Kid – Steely Dan
Champion
Number One – Pharrell Williams Feat. Kanye West
Go – Common (samples Old Smokey by Linda Lewis)
Touch The Sky
Better Than Yours – Kanye West ft. Common
Paranoid
Us Placers – CRS (Lupe Fiasco, Kanye West & Pharrell)
Addiction (Terry Hunter & Kenny Dope Remix)
Gold Digger (Diplo Mix)
Gold Digger ft. Jamie Foxx
Welcome to Heartbreak ft. Kid Cudi
Flashing Lights ft. Dwele
Hey Mama
Selfish – Slum Village ft. KW *
T.R.O.Y. – Pete Rock & C.L. Smooth
Be – Common *
The Food (from the Dave Chappelle Show) – Common ft. KW *
Stay The Night – Mariah Carey *
Let me prove my love to you – The Main Ingredient
You Don't Know My Name – Alicia Keys *
Comfortable – Lil Wayne Ft. Babyface *
Talk About Our Love – Brandy feat. Kanye West *
KW Freestyle on Hot 97 (Nov 2010)
Amazing ft Young Jeezy
All Of The Lights ft. Rihanna
Overnight Celebrity – Twista ft KW *
Slow Jamz ft. Jamie Foxx & Twista
Janet – I Want You
Spaceship – KW Feat. GLC & Consequence
Distant Lover – Marvin Gaye
* produced by Kanye West
autor:
Peter Futej
zobrazené:
9859
-krát reakcie:
1 02. 03. 2011, 00:23
Potrebujete vytvoriť www stránku (či už ste z mesta Prešov alebo Sabinov + okolie)?
Viac info zdarma...
© 2005 - 2023 res5ekt.com All rights reserved